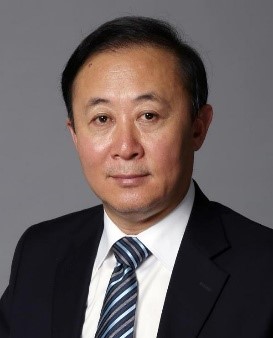 Prof. Ji Zhao, Northeastern University, China
Zhao Ji, Ph.D. in Engineering, Professor, Doctoral supervisor, The Fellow of International Academy of Engineering and Technology (AET), The Member of the 13th National Committee of the Chinese People's Political Consultative Conference. He served as Vice President and Managing Vice President of Jilin University and President of Northeastern University.
His main academic jobs are Chairman of China's Mechanical Engineering Education Accreditation Association, Chairman of China's Mechanical Major Certification Committee, Member of the Discipline Appraisal Group (Mechanical Engineering) of the State Council of China, Member of China's Undergraduate Education Evaluation Committee, Member of China's New Engineering and Technical Disciplines Group, Chairman of Liaoning Mechanical Engineering Society, Chief Expert of the National Key Research and Development Program of China "Key Scientific Issues in Transformative Technologies".
He specializes in Intelligent Precision Manufacturing, who has hosted and undertaken more than 40 projects including the National 973 Program, the National "Transformative Technologies" Key Special Program, the National 863 Program, the National Major Science and Technology Special Program, the Key Program, and General Program of National Natural Science Foundation of China. Meanwhile, he has published a total of 50 patents and more than 230 academic papers. He has received many awards for science and technology and teaching and has been awarded the Jilin Medal of Talents, and the Title of Jilin Young and Middle-aged Experts with Outstanding Contribution, etc.
赵继,工学博士,教授,博士生导师,International Academy of Engineering and Technology (AET) 会士,第十三届全国政协委员,曾任吉林大学副校长、常务副校长,东北大学校长。
主要学术兼职有:国家教育部机械类专业教学指导委员会主任委员,国家机械类专业认证委员会主任委员,国务院学科评议组(机械)成员,国家教育部本科教育评估委员会委员,国家教育部新工科专家组成员,辽宁省机械工程学会理事长,国家重点研发计划"变革性技术关键科学问题"重点专项首席科学家。
长期从事智能精密制造方向的研究工作,主持和承担国家973课题、国家"变革性技术"重大专项、863项目、国家重大科技专项、国家自然科学基金重点和面上项目40余项,授权专利50余项。先后在国内外发表学术论文230余篇,曾获科技和教学奖励多项,以及吉林省英才奖章和吉林省有突出贡献中青年专家称号等。