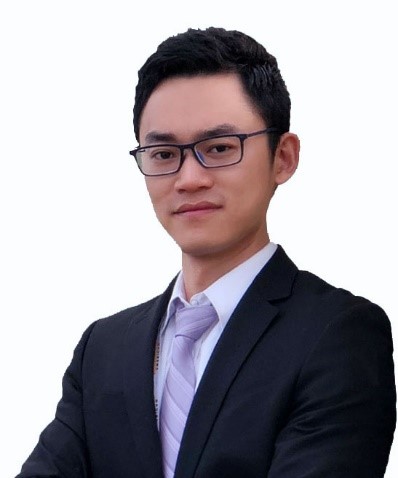 Prof. Kun Li, Chongqing University, China
Title: Additive Manufacturing and Intelligent Processing Control of Advanced Metal Materials
Abstract: As an important branch in the field of 3D printing, metals additive manufacturing, has demonstrated great value and broad application in strategic emerging industries such as aerospace like turbo engines and blades, transportation like bearings, new energy, and medical structures. The research progress has been made through several decades combined with lab research. It has changed the traditional manufacturing methods and provided new ideas for the direct manufacturing of complex metal structures and functional parts, liberating the freedom of designers and making new product forms emerge, which shows very considerable prospects in the fields of innovative product development, biomedicine, and energy.
Experience: Distinguished Professor of "Hongshen Young Scholars", Ph.D. supervisor, overseas talents. Obtained Bachelor's degree from Jilin University, obtained a Philosophy degree from Tsinghua University. In February 2017, he went to the University of Texas at El Paso for postdoctoral research and served as Prof. Lawrence E. Murr (The pioneer in additive manufacturing in the US) and R.D.K. Misra's Ph.D. student co-supervisor. The scientific research achievements won the University of Texas Researcher Award 2018. In April 2019, he served as a senior researcher in the Department of Mechanical Engineering and Materials Science, University of Pittsburgh. In August 2020, he was hired as a "Hongshen Young Scholar" Distinguished professor and doctoral supervisor of Chongqing University, engaged in teaching and research work. Mainly engaged on additive manufacturing, intelligent 3D net forming, high-performance materials and phase change, and material computing. He has published more than 40 papers in famous journals and conferences such as "Additive Manufacturing", "Journal of Materials Science and Technology", "Materials Science and Engineering: A", and "Journal of Nuclear Materials". Served as the reviewer of famous journals in the fields of "Acta Materialia", "Materials Research Letters", "International Journal of Plasticity" and other fields.
Prof. Feng Li, Donghua University, China
Experience: Professor, Donghua University. He is the director of Artificial Intelligence Branch of Shanghai Computer Society, the director of Ubiquitous Computing Branch, the distinguished expert of Shanghai Information Center, the director of Shanghai Songjiang Engineers Association, the director of China Computer Education Association, and has obtained the PMP certification of American Project Management Association. It has been committed to the application of artificial intelligence and image processing in the industry. It has undertaken or participated in more than 20 projects of national science and technology major projects, Ministry of Industry and Information Technology, Shanghai Municipal Science and Technology Commission, and more than 10 projects entrusted by various enterprises. His research achievements include 40 papers, 2 monographs, 8 invention patents and 6 software Copyrights. Won the first prize of Shanghai Science and Technology Progress in 2014. In 2015, he was awarded BaoSteel Excellent Teacher award. In 2018, she won the Second prize of Shanghai Teaching Achievement.